We are excited about our lineup of speakers for the 2019 OLF Conference! Read on for details about presentations in our main track, Career Track, and Early Penguins Track.
Rikki Endsley
Rikki Endsley is the Editor of Red Hat Developer. Previously she was a community architect and editor for Opensource.com; community evangelist for the Red Hat Open Source and Standards team; community manager for The USENIX Association; associate publisher at Linux New Media (Linux Magazine, Ubuntu User, ADMIN Magazine); a tech journalist (Linux.com, CMSwire, ITworld, Network World, etc.); and managing editor of Sys Admin Magazine, UnixReview.com, and Journal of Linux Technologies.
Keynote – How Will You Steer Your Open Source Career?
Tech trends, products, projects, and organizations change, so what does this mean for your career? In this talk, we'll look at how different people have navigated their careers in tech over the past decade to pursue their passions, overcome burnout, advance, and survive. We'll also look forward to predict what the tech landscape might look like and where it will take our careers a decade from now.
---
Jon "maddog" Hall
Jon "maddog" Hall is the Chairman of the Board of the Linux Professional Institute. Since 1969, he has been a programmer, systems designer, systems administrator, product manager, technical marketing manager, author and educator, and is currently working as an independent consultant.
Jon "maddog" Hall has concentrated on Unix systems since 1980 and Linux systems since 1994, when he first met Linus Torvalds and correctly recognized the commercial importance of Linux and Free and Open Source Software. He has been a tremendous friend to the Ohio LinuxFest, offering his support and appearing on our stage starting in 2004. He travels the world speaking on the benefits of Free and Open Source Software.
Keynote – 50 years of *x, why it is important and where do we go from here?
This year is the 50th anniversary of many things: People on the moon, Woodstock, the Internet, Unix and our favorite kernel architect. But is is also the 25th anniversary of many other things, as well as the 20th anniversary of the Linux Professional Institute. This talk will look at many of these things and discuss the importance of each, leading up to today. In addition the talk will discuss some of the input from a BoF on Friday about what is needed for World Domination.
---
John Mertic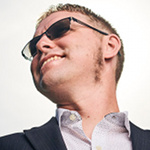 John Mertic is the Director of Program Management for The Linux Foundation. Under his leadership, he has helped ASWF, ODPi, Open Mainframe Project, and R Consortium accelerate open source innovation and transform industries. John has an open source career spanning two decades, both as a contributor to projects such as SugarCRM and PHP, and in open source leadership roles at SugarCRM, OW2, and OpenSocial. With an extensive open source background, he is a regular speaker at various Linux Foundation and other industry trade shows each year. John is also an avid writer and has authored two books: The Definitive Guide to SugarCRM: Better Business Applications and Building on SugarCRM as well as articles on IBM Developerworks, Apple Developer Connection, and PHP Architect.
Keynote – Open Source in the Motion Picture Industry
The top 100 grossing movies of all time have some sort of visual or special effects (known as VFX) used in production. And open source is the powering engine behind this. In this presentation, you will learn about the use of open source in the motion picture industry and how you can get involved. Slides
---
Alex Markley
I'm a Software Engineer with over 15 years of professional experience and have been making and sharing comedy online since the early 2000s. Last but not least, I am the project leader and principal contributor for the YerFace! project, which is now able to handle all of the facial animation for our CGI characters on my YouTube channel.
YerFace! From Computer Vision to Cartoon Animation
This is the story of our ongoing quest to convert regular webcam video to CGI cartoon animation, suitable for production use, using only Open Source software! Come hear the war stories, stay for the live cartoon character demo!
---
Alison Falk
Alison is the founder of Women In Tech Pittsburgh and Sex Tech Space, as well as the Managing Director of Women of Sex Tech. She is a previous software engineer with experience in startup and corporate environments. Alison is currently a cybersecurity master's candidate at the George Washington University and a recipient of the (ISC)2 Center for Cyber Safety and Education award. She has also been awarded the RedChair Pgh scholarship for leadership as a mid-career woman in IT and recognized as one of fourteen individuals shaping Pittsburgh tech scene by The Incline's Who's Next in Technology 2019. She has been featured in WIRED, Female Tech Leaders, Women of Silicon Valley, and more.
Sextech: The Good, The Bad, The Bias
When it comes to sextech, people often let their assumptions get in the way of the facts. Sextech exists in every field of tech and most don't even realize it: fintech, edtech, healthtech, and more. This presentation will give a high-level overview of the sextech industry and its relationship and areas where security professional are needed by understanding what sextech is, is not, and why we need to end the stigma and bias around human sexuality.
Message from Ohio LinuxFest: "While we are typically only G to PG content, please consider this PG-13 and if you are a parent with your child use your discretion with attendance. This is a professional topic for an important message intended for adult audiences. If this is a topic that you are not comfortable with, please do not attend."
---
Amber Graner
Amber started her journey into open source in 2009 when she started blogging about her experience with Ubuntu. From there she went on to write for Ubuntu User Magazine in print and online in her You in Ubuntu blog. She co-authored the 6th and 7th editions of The Official Ubuntu Book and was a technical reviewer for the 1st and 2nd editions of Jono Bacon's Art of Community. She was the first Community Manager for Linaro (Linux on Arm) and went on to architect and manage the Open Compute Project (OCP) and later became the Operations Director for the OCP Foundation. Currently, she is the Director of Community at Corelight, Inc. for the Zeek.org community.
Without Fear: You Don't Need Permission to Contribute to Your Own Destiny
In this talk Amber challenges the audience to be proactive in open source. If you want to be part of a community or a project don't wait for the invite, just jump in. If you have a passion for something, act on it. Don't wait.
She will share some of her own experiences in open source and offer encouragement and suggestions for anyone who wants to get involved in open source. She will explain how being part of an open source community helped her to become a stronger, more confident, and successful person in all areas of her personal and professional life. She says, "If I can do this, you can too."
Zeek and Ye Shall Find: Introduction to Zeek, An Open Source Network Monitoring Project
Zeek is the widely used open source network security monitoring project (formerly known as Bro) used by the world's most advanced, most attacked mission-critical networks. Zeek was created in 1995 by professor Vern Paxson at UC Berkeley. Today the project is hosted by the International Computer Science Institute (ICSI) in Berkeley. Zeek is incorporated into dozens of commercial products and is a core part of the curriculum for courses in digital forensics, threat hunting and incident response taught by organizations like SANS.
---
Andrew Cziryak
I have been a Systems Analyst at OCLC in Columbus, OH for the past two years, focusing on automation and vulnerability management. This consists of the patching of ~10,000 virtual machines, both on premises and in the cloud, on a regular cadence. Since Ansible has been a technology that has been implemented company-wide, I have been able to jump in and design roles and playbooks for us to accomplish these tasks, having to continually evolve them over the course of my time here. My passion for Ansible extends outside of work as well, where I use it to manage my self-hosted services, hosted both for my own personal use, and for others.
Delta Ansible: Keeping up with Changes and Deprecations
Ansible is a very well known tool that is now owned and maintained by Red Hat that simplifies configuration management. In recent years, its development has been fast-paced and has frequent iterations and new feature releases. Despite the benefits that this brings, it has made it hard for sysadmins and devops teams to keep up with the latest best practices, deprecations, and the newest features. Starting from the 1.9.4 release, I will walk through select features that have undergone significant changes and deprecations from a sysadmin's perspective with the intent of providing easy-to-implement upgrade strategies. Additionally, I will outline what is required for a minimal integration testing environment, mentioning the pitfalls and gotchas that I've run into on the way, in order to provide a path for ongoing upkeep and maintenance. All this, of course, always pointing back to the release notes.
---
Cameron Hughes, Trevor Watkins, Tracey Hughes
Cameron Hughes is a software epistemologist for Ctest Laboratories, where he is currently doing applied research in AIM (Alternative Intelligence for Machines) & AIR (Alternative Intelligence for Robots). He is also chief knowledge engineer for Advanced Software Construction, where he leads the TAMI-2 (Transcript Analysis, Mining & Interpretation) project. Cameron is the lead AI Engineer for the Knowledge Group at Advanced Software Construction Inc., a builder of software-based knowledge components. He is the co-author of Linux Rapid Application Development, Robot Programming, A Guide to Controlling Autonomous Robots, and Build Your Own Teams of Robots. He has co-authored many other books and blogs on Artificial Intelligence and Software Development including titles on multicore, multithreaded, object-oriented, and parallel programming in C++.
Tracey Hughes is a software and visualization engineer. Her research interests are epistemological, knowledge, and information visualization. Tracey Hughes is the co-author of Linux Rapid Application Development as well as Robot Programming, A Guide to Controlling Autonomous Robots. She primarily performs epistemic visualization on systems developed at Ctest Laboratories and at Advanced Software Construction (ASC).
Trevor Watkins's research interests include developing systems using autonomous software agents and bio-inspired algorithms, and ethical hacking. He is currently working on a GNU/Linux operating system for libraries and museums called Black Squirrel.
More Artificial Intelligence help with journald and journalctl for Linux System Administrators and Developers
Journald has made some aspects of log analysis and monitoring easier, but the challenge of log entry and log analysis remains. In many instances system administrators, network administrators and dev-ops are responsible for anywhere from dozens to hundreds of servers. At the extreme end, things begin with thousands of servers. Keeping on top of log files remains a daunting task. The journalctl utility and basic automated facilities typically found in Linux that are built on top of journalctl only offer limited help. A useful log analysis process often requires human insight and judgment. So while automated log analysis methods are essential they must also be knowledge-based to be effective. In this talk, we preview Tami, an Artificial Intelligence based Linux utility and an approach that uses an autonomous epistemic agent to analyze entries in real-time. Tami is currently at TRL (Technology Readiness Level) 5. Tami is an automated epistemic agent that uses its a priori and posteriori knowledge extracted from systemd and journald to assist the system administrators, network administrators, and dev-ops with the burden of log file monitoring and system operational states.
---
C. Matthew Curtin
C. Matthew Curtin is a computer scientist and cybersecurity expert. He leads Interhack's professional practice, addressing matters such as data breaches, intellectual property protection, computer crime, and use of data in litigation. Curtin has been engaged in criminal, civil, administrative, and military processes for both those bringing and defending actions, as well as for the court directly. His opinion has been accepted by federal and state courts throughout the country in hearings, trials, and in appeals.
In 1997 he helped to lead the DESCHALL project defeat the U.S. Government Data Encryption Standard (DES) for the first time in open research using exhaustive key search. His book Brute Force: Cracking the Data Encryption Standard (Copernicus Books, 2005) tells the inside story of the effort and how it led to a change in policy regarding strong cryptography. Curtin was the primary investigator in Interhack's Internet Privacy Project, showing how decisions made in the design and implementation of Internet-connected systems impact the security of computer systems and the privacy of their users. The work has been reported throughout the worldwide media and computer science literature. Curtin's previous book, Developing Trust: Online Privacy and Security (Apress, 2001) discusses these matters in detail.
Curtin has held an academic post as Senior Lecturer at The Ohio State University's Department of Computer Science and Engineering, and has guest lectured for the Privacy Foundation at the University of Denver's Sturm College of Law, Otterbein College, Franklin University, the Keller Graduate School of Management at DeVry University, and the Fisher College of Business at The Ohio State University.
Open Source Digital Forensics
Forensic science is the use of scientific method to answer questions ultimately used in legal argumentation. While "forensics" is often portrayed in the media and by prosecutors as a means to answer questions objectively and without room for interpretation, the truth is far removed. Government crime labs are typically run by the same department as the Attorney General—the chief prosecutor.
Furthermore, "evidence examiners," as they're often known, are trained to use tools whose functions they do not understand and to report results of the tool in a way designed to turn up evidence of a hypothesis put forward by a law enforcement official. Thus, officials with impressive titles can present scientific-sounding results in a way that impresses juries but by no means advances justice. This presentation highlights failures of government crime labs to provide good work product, the need for independent analysis available to opposing parties, and the role that open source software plays in such analysis.
While some in the industry will deride open source tools as "freeware," a usually-good-enough substitute for "real" (i.e., expensive closed-source) tools, the fact is that open source software in the hands of a competent technologist provides options unavailable to others—and answers necessary to ensuring a free society. This presentation will discuss the use of open source tools in forensic data acquisition, analysis, and presentation in cases involving computer crimes, child exploitation, violent crimes, as well as civil cases ranging from breach of contract to conversion of intellectual property.
---
Cody Hofstetter
An entrepreneur at heart, Mr. Hofstetter's background is originally in finance and he has been forming and buying companies since the age of 19. His main focus is as the Founder and CEO of an IT/Cybersecurity firm specializing in penetration testing, vulnerability & physical assessments, exploit development, forensic investigation, and advanced data recovery/destruction. Some of his other ventures include owning a finance/day-trading firm, a community focused healthy restaurant, presenting talks nationwide, is a certified personal trainer, lyricist & songwriter for several musicians, an upcoming TV series, and film in addition to acting credits. If you'd like to hear about other endeavors or have specific questions, he loves engaging and meeting interesting new people at any event.
Physical Security: An Overview from Deadbolts to Deathtraps
We regularly interact with numerous forms of physical security from front door deadbolts, garage openers, cameras, RFID access cards, to the security built into your car, and many more. In this presentation, we'll be covering various types of physical security devices available, how they function, how to improve or break them, and of course, if you can legally build that home deathtrap you've always wanted to help deter burglars. Slides
---
Cornelius Kölbel
Cornelius is into multi factor authentication for more than 15 years. He is the project lead of the multi factor authentication system privacyIDEA. As a consultant Cornelius learnt to understand customers' requirements in heterogenous networks first hand. He planned and implemented several public key infrastructures for smartcard usage and was one of the first to work on the interoperability of the Aladdin eToken between Windows and Linux.
In 2006 he started one of the the first open source one time password systems implementing the HOTP algorithm. In 2009 he initiated an enterprise OTP solution as product manager. In 2014 he kicked off the open source privacyIDEA project. It is a vendor independent authentication system, which can be used to manage arbitrary authentication objects to implement many different ways of multi factor authentication. privacyIDEA supports several authentication protocols like PAM, RADIUS, SAML, or LDAP. In 2014 Cornelius also founded the company NetKnights to provide consultancy for strong and secure authentication.
During the last 10 years Cornelius spoke at several conferences in Germany, the Netherlands, Belgium (FOSDEM), Denmark, and the U.S.
Two factor authentication everywhere
There are a lot of different understandings about two factor authentication. Are you doing 2FA? Does your preferred service offer two factor authentication? If yes – what are you actually doing and what is the service actually offering? Is it a TOTP smartphone app? A proprietary push notification? Text messages? U2F or FIDO2? Or even worse – an authentication code via Email?
In this talk we will clarify the different two factor aspects out there. Afterwards you will be able to understand what it really means if someone claims: "This service is offering 2FA!" – and you will know better.
Then we will take a look at privacyIDEA, which is an enterprise-ready open source two factor management and authentication system. It supports all of the above mentioned two factor token types and more. You can install it in your network for free and you can connect existing applications via RADIUS, LDAP, Kerberos, SAML, or OAuth2 using FreeRADIUS, simpleSAMLphp, Keycloak, or FreeIPA. But you do not need to stop there. privacyIDEA provides a simple REST API not only to manage tokens but also to handle the second factor authentication. This way you can easily add enterprise ready 2FA to your own open source project in no time supporting all different token types.
We will learn to add 2FA to an existing open source project and afterwards you will be able to enhance login security for your preferred software. Slides
---
David Gilpin
David Gilpin is a Principal Product Manager for Linux and Virtualization at Oracle. David has a BS in Computer Science from Sam Houston State University, and has decades of experience with hardware, software, and networking.
Create a HA-NFS server using Gluster, Corosync, and Pacemaker
NFS storage remains a good solution for many applications, but providing highly available NFS storage with dedicated storage solutions can be quite costly. Commodity computing hardware (or cloud instances) are plentiful and can be quite inexpensive, but how can this configuration provide a HA-NFS solution? In this presentation, attendees will learn how to build a highly available NFS storage cluster through the use of open source packages (Gluster, Corosync, and Pacemaker). As a demonstration, the cluster will be built "live" using Oracle Linux, Oracle VirtualBox, and Vagrant. Slides
---
Derek DeHart
Derek is a Product Manager at Root Insurance, a company using technology to reinvent the car insurance industry. As a Product professional with over 15 years of leadership experience, he serves teams by helping them to discover the next most valuable thing to deliver to their customers. Derek is also a passionate member of the social entrepreneurial and technology communities in Columbus. He led the organizing team for GiveBackHack Columbus 2018 & 2019, co-organizes the Columbus Product Club, and serves on the Small Business Assessment Advisory Committee for the City of Columbus.
Success through Failure: An Intro to Product Management
Product Management is an emerging discipline everyone will find more and more commonly in their professional lives. But what, exactly, is Product Management, and how does this discipline intersect with product development? In this presentation, you'll learn the difference between a Product Manager and a Product Owner (is there one?), how Product Management fits into an iterative product life cycle, and the differences we often see between "ideal" modern Product Management and the realities of Product Management in the industry.
---
der.hans
der.hans is a Free Software, technology and entrepreneurial veteran. He's chairman of the Phoenix Linux User Group (PLUG), BoF organizer for the Southern California Linux Expo (SCaLE), and founder of the Free Software Stammtisch and Stammtisch Job Nights. Currently, he's a Customer Data Engineer at Object Rocket. Most likely anything he says publicly was not approved by $dayjob.
Personal Online Security, Privacy, and Password Management
Protect your personal privacy as well as cloud and web accounts by using unique credentials for every service. A password manager such as KeePassXC or Bitwarden enables use of different credentials everywhere. It simplifies using long, strong, random strings for unique credentials. Use a password manager for unique credentials (username, password, security questions and answers, birth date, shoe size, etc.) to build account separation for every site. Prevent use of stolen credentials to compromise other accounts.
Attendees will learn about:
using unique credentials to build account separation for every service
important password manager features
multi-factor authentication
subaddressing for unique email addresses
command line tools for random strings and dates
hints for speaking random strings
using a password manager for secure data escrow
---
Don Vosburg
Don Vosburg has been in the IT industry for over 25 years in a wide variety of roles. Don's experiences as a system administrator, architect, and consultant are augmented by industry certifications from SUSE, Red Hat, Cisco, and others.
For the last 15-plus years he has been a Systems Engineer for SUSE, where his passion is open source software. Don's real-world Linux experience spans a broad set of platforms, hypervisors, and clouds. Currently he is SUSE's point person for systems management in North America. He is a key member of the roadmap planning and use-case testing teams for SUSE Manager.
He has been tapped for presentations at SUSE Expert Days, Saltconf, Flourish, LinuxWorld, SUSECon, VM Workshop, Ohio LinuxFest, and numerous other venues. He has been married to his wife Diane for more than 35 years, and enjoys telling stories about his four sons. He lives in Anderson, Indiana, where he works from home.
Power your directory with Linux and Samba
You can have a powerful Active Directory environment without the burden of Windows servers. That's right – Samba can run a powerful domain and enable your Windows machines to join. Find out how it was implemented in an environment with two buildings and 200 computers. Gain insight from lessons learned and see a live demo. Slides
---
Elisabeth Stahl
Elisabeth Stahl is Distinguished Engineer in the IBM Systems Worldwide Client Experience Centers and is CTO for the IBM Systems Co-Creation Lab. She is a member of the IBM Academy of Technology Leadership Team, IEEE Senior Member, and is on the Board of Directors of Computer Measurement Group and The Music Settlement. Elisabeth holds a BA in Mathematics from the University of Pennsylvania and an MBA from New York University.
IBM and Red Hat: Build Once. Deploy Anywhere.
This session will highlight IBM and Red Hat and Hybrid Multicloud Strategy.
---
Emil Davis
Currently I am a Linux Technical Support Engineer at Veeam Software. My varied past experiences include R&D for a major tire manufacturer, industrial automation and networking, enterprise IT, and electronics manufacturing. I also enjoy working on older cars, gardening, and about anything mechanical or electronic. I've been using Linux for going on 15 years now, and an Ohio LinuxFest attendee for the past 10 or so. And I use Arch btw. (Because that's a thing all of us Arch users have to tell you.)
SUDO Make Me a Sandwich
Sudo. It sounds simple enough: run a command with root privileges, right? With attacks on Linux becoming more popular, it has become more important than ever to have knowledge on how to escalate root privileges. Ideally just enough to allow an application to complete its task. This talk will go into detail on: how sudo works, configuration of group vs. individual accounts, setting granular sudo permissions, and how each major distribution does things just a little bit differently (because of course they would). After this talk you will have the knowledge to give a user only the exact escalated permissions required for a task. This can greatly reduce the attack vector of nefarious software. I plan on performing a live demonstration of configuring sudo during this talk.
---
Faris and Afnan Rehman
Faris Rehman is a second year student in Computer Science and Engineering at OSU pursuing a specialization in Artificial Intelligence. He owns and operates Rehman Analytica, a business analytics firm serving businesses in Central Ohio. Both academically and professionally, Faris uses machine learning on a daily basis in practical applications and theoretical research.
Afnan Rehman is a data scientist at JPMorgan Chase in Columbus. A recent graduate of OSU in Computer Science and Engineering, he pursued a specialization in data science and interned for two years during school at Vertiv to hone his skills. Now pursuing his masters at Georgia Tech, Afnan uses machine learning and data analytics both academically and professionally for a variety of applications.
Demystifying Artificial Intelligence: a Hands-On Introduction
This presentation aims to shed light upon the buzzword "machine learning," exposing its concrete concepts and delving into a hands-on example of the training and testing of a machine learning model. Machine learning boils down to a departure from purely algorithmic computation, instead being a statistically-based, even feedback-sensitive paradigm. These decisions are based on parameters calculated and re-calculated by training data and feedback, and there are multiple types of "models" that can be used, each with varying mathematical properties and unique use cases.
The model that attendees will learn about is known as k-NN, or k-nearest neighbors. A classical introduction to machine learning, k-NN is both powerful and extremely visually interactive, as it relies on a graphical representation of data as points in space. Attendees will leave with the ability to create clean training data and train, test, and refine a k-NN model using Python's SciKit-Learn package.
---
Gary Grady
I worked as a Systems Analyst for decades and decided to take some time off to pursue my other interests including 2D and 3D digital art. I continue to program personal projects for both server and Android in various languages including Java, Python, and Golang.
Linux graphics software, so many choices
Whether you are just editing images or creating art, this session will provide an overview of available 2D graphics software for use on the Linux desktop. Let's explore beyond the GIMP. We will look at Pinta, Krita, Mypaint, Tux Paint, mtPaint, GrafX2, Inkscape, SK1, Dia, Draw, Blender 2.8, Synfig, and even Image Magick. Find out what best suits your needs. Slides
---
Greg Greenlee
Greg Greenlee is a DevOps Engineer. He has spent over 16 years in Technology starting from help desk and moving on to become a systems engineer to now utilizing DevOps methodologies in his current position.
Infrastructure as Code w/ Terraform
In this presentation I will introduce the practice of Infrastructure as Code. I will present to the audience what IaC is, why it's needed and then proceed to showing how you can practice IaC using Hashicorp's Terraform. I will walk the audience through the Terraform language (variables, data structures, iterations, conditionals) and how to use Terraform to begin building infrastructure in AWS. The presentation will end with a short demo of Terraform. Slides
---
Jack Hill
Jack is on the Systems team at Duke University Libraries, and is passionate about Free software, storage, and functional programming. GNU/Guix is the first Free software project where Jack has contributed meaningful code (12 patches at the time of writing). When not thinking about computers, he cares about Catholicism, trains, fountain pens, and ultimate (frisbee).
Practical Software Freedom with GNU Guix
Software freedom gives us the ability to run, study, modify, and distribute software as we wish. Unfortunately, there are many practical obstacles that discourage us from making use of these freedoms. GNU Guix, a functional package manager and GNU/Linux distribution, removes many of these obstacles. Guix makes it easy to take advantage of these freedoms by making the everyday package management tools the same ones that are used for development, presenting a Guile Scheme API to all aspects of the system, allowing users to easily extend the system, and much more. We will tour Guix with an eye as to how its unique features can enhance your software freedom. Slides
---
Jeffrey Gilbert
Jeff is the Linux Lead for the Cybersecurity Standards and Engineering Team (CSET) at NASA tasked with providing the Agency with Linux security controls and methods to meet Federal Requirements. Responsibilities include the maintaining of security baseline standards and measurements for Linux systems, working with the NASA Linux community, and providing technical input to projects and programs. He has developed and written handbooks for Linux smart card authentication methods used at the Agency.
The Linux PKI System Parts
The current way that Linux manages cryptographic elements has been merging to a singular point over time. While it is getting better, there are still some quirks to how it all fits together. This talk will discuss the tools and methods that Linux uses to manage and exercise the PKI. The presentation will be an overview to help administrators understand how the different components, such as openssl, nss3, p11-kit, and other assets related to cryptography provide the tools for PKI in Linux. Github
---
Jim Smith
Jim Smith, Technical Sales Specialist for IBM Cognitive Systems, has over 25 years of information technology experience, specializing in the areas of complex IT Infrastructure Architecture, Solution Design, Analytics and Cloud.
IBM Cloud Paks and Red Hat Open Shift on IBM Power Systems
IBM Cloud Paks on IBM Power Systems accelerate transformation projects. Come learn about these capabilities for private and hybrid cloud on IBM Power Systems. Slides
---
Jim Wildman
Jim Wildman is a farm boy from central Ohio who discovered Unix in 1985 and has been involved in that world ever since. Linux came along in 1995 and led to his first production system in 1998 (a Hylafax server). For many years, Jim was involved with the Central Ohio Linux User Group (COLUG) and has spoken at numerous business and user group conferences. Jim has worked in every major industry vertical and is currently employed as a Principal Solutions Architect by Red Hat supporting accounts in Florida.
Red Hat Security Toolbox
Red Hat Enterprise Linux ships with a number of security tools that are often overlooked. This presentation will demo a number of these technologies along with how they can be controlled with Ansible Tower. You will see security implemented at all layers, in a defense-in-depth approach, to build a strong foundation to proactively defend against possible security attacks and breaches. Technologies that will be demoed include OpenSCAP, Audit, AIDE, session recording, and system-wide crypto policies. You see physical security implemented with technologies such as USBGuard and add network security with technologies such as firewalld, SELinux port security, and IPSec. We will implement access management with Ansible system roles, Identity Management, and SELinux process isolation and data security with Linux Unified Key Setup (LUKS), Network Bound Disk Encryption, and GNU Privacy Guard. Slides
---
John Aron
I have remained on the forefront of security, both on the offense and defense, and own Aronetics that is moving from freelancer to start up. I am currently working with NSA and NASA making our nation more secure patenting a process that will provide near real-time intrusion detection and notification. I have been deep with many flavors of *nix 1994, prefer init versus systemd, kept my coffee warm with a 21164A Cabriolet cluster and have deep experiences primarily in Slackware.
Beyond Zero Trust
Companies are moving to Zero Trust, removing the security perimeter, and focusing on identity management. Yet intrusions and incidents keep rising. We are initiating a movement named Zero Identity.
---
Kevin Mack
With over 20 years of digital experience, Kevin Mack has worked along other industry leaders to make creative and innovative experiences that scale and meet customer demands, needs, and visions. His background includes designing and developing user experiences for large-scaling websites and applications. Kevin is a co-founder and the Chief Technology Officer (CTO) of BYBE where he focuses on technology, product, integrated experiences for retailers and consumers, and the evolution of the BYBE brand. He is the co-founder and organizer of The Columbus Web Group where he actively participates in growing and educating the community around design, development, best practices and standards for the web. You can find him on Twitter (@nicetransition), YouTube, CodePen, or GitHub. His passions are "all things web" and mentoring others. Plus, he parties.
Building Communities: Breaking Down Barriers by Providing Free Education
As an individual, you're challenged daily to keep up with the ever-changing demands of the web industry. Whether it be a new tool, a new framework, or a new methodology, you've realized if you don't keep learning, you're bound to be left behind. So as industry members who eat, sleep, and breathe these challenges and wanted to do something about it — the solution was simple: Become community organizers that create an outlet to bring the local tech community together. In this presentation, Kevin Mack of the Columbus Web Group will explore exactly how he has created a network providing free educational opportunities for developers, designers, students and anyone wanting to learn more about the web. Slides
---
Kyle Jenkins
I am a full stack developer, agilist, video gamer, anime buff, conference organizer, devops enthusiast, continuous learner, and proud consultant at Improving.
Trust – Can we build it? Yes we can!
Come and discover some simple, yet impactful, behavioral and cultural changes through examples, both proven through research, and how they have aided me in the past. Learn to build your own ideas and solutions tailored for your own personal growth and your team. This will help increase how much your co-workers believe in you, allowing you to more confidently depend on and utilize your team members, and even improve your trust in yourself. It is time to discover how to turn the phrases "Trust me, I'm an engineer" and "Trust me, I'm your boss" into truth, and not sarcasm.
---
Max Blaze
I have been a supporter of open source software since the late 90s. After participating in Pittsburgh's local LUG, WPLUG, I pursued computer networking and security in college, and then eventually received two graduate degrees in Telecommunications from the University of Pittsburgh. I have managed critical infrastructure at large institutions as well as small startups in the Pittsburgh area. Over the past 5 years, I have managed the cloud infrastructure that runs Duolingo, supporting over 300 million users. I specialize in the automation, monitoring, and cost reduction of large distributed systems.
Duolingo's Microservice Journey
Applications built on a microservices-based architecture and packaged as containers bring several benefits, but also some pitfalls. In this session, Duolingo, a popular language-learning platform, describes its journey from a monolith to a microservices architecture and its experiences building a global product in the cloud. Slides
---
Nathan Handler
Nathan Handler has been involved with the open source community for over a decade, primarily through his roles as an Ubuntu and Debian GNU/Linux Developer and a member of the freenode IRC staff. During the day, he works as a Developer Advocate and Software Engineer at Orchid Labs, where he is helping to build the natural internet by creating an open marketplace for bandwidth built on Ethereum, and an open source VPN client for all major operating systems.
Blockchain 101
Everywhere you look, you will see people talking about the blockchain. However, it can sometimes sound like a completely foreign language. In this talk, we will start by discussing what a blockchain is, why it has gained popularity in recent years, and some of the ways it is being used. The remainder of the talk will be spent examining the key components of a blockchain and some of the terminology associated with it. By the end of the talk, a person completely unfamiliar with the blockchain should be able to sit in on a basic blockchain discussion and comfortably follow along without feeling lost.
---
Nikola Novakovic
I'm a software engineer that got his hands on a computer when he was 9 years old. Ever since then I've fallen in love with software and building things. Currently I'm very passionate about machine learning, APIs, and start ups. In my spare time I like to train dogs, lift weights, and cook. I've built a decent number of projects using modern machine learning tools like tensorflow, sklearn and keras.
Demystifying Machine Learning
Machine Learning is something you'll see referenced very frequently now in everything from marketing materials to sales pitches to job postings. With so much hype it can be hard to distinguish what people mean when they say Machine Learning. In this talk we will demystify Machine Learning by understanding its core concepts and applying that knowledge to real world examples.
We'll explain basic concepts like linear algebra and loss functions, figure out when to use machine learning, and build an ML model that we'll be able to use in real world apps. Here's an in-depth list of what we'll cover:
What Machine Learning is and where it's being used
How to recognize when machine learning is necessary
Math 101
Linear Regression
Live Coding Session Salary Estimator
---
Patrick Shuff
Patrick Shuff is a Senior Site Reliability Engineer on the Video Delivery team at Netflix. Prior to that he spent ~6.5 years at Facebook as a Production Engineer working across various infrastructure teams with a focus on building and scaling large distributed systems as well as building and scaling high performing engineering teams. While he spent the early part of his career working on managing large Linux deployments and automating anything and everything in Python 3, he has spent the last several years on load balancing and video delivery teams working at the intersection of code, operating systems, and high performance networking.
Advanced Site Reliability Engineering (SRE): Networking
Site Reliability Engineering is the evolution of a role for scaling websites/infrastructure that involves the intersection of various computer science disciplines: software engineering, operating systems, distributed systems, and networking. Deploying a website in 2019 is easier than every but scaling it to a nationwide/worldwide audience is difficult and debugging problems require some level of networking knowledge. This talk goes over basic networking knowledge relevant to the SRE role operating websites and gives you tools to walk away for further debugging.
Topics to be covered include:
Overview of Linux Networking (sockets, routing table, etc)
Overview of LAN concepts (Ethernet, ARP, link-local)
Overview of DNS (DNS Records, Recursive resolution, etc)
Overview of TCP/IP (IP, TCP, 3-way handshake, flags, etc)
Overview of Internet Security (TLS, Certs, etc)
Overview of Linux Debugging tools
---
Rehgan Avon
Rehgan Avon is Head of Solutions at Mobikit, an analytics and automation platform for mobility and connected vehicles. With a background in integrated systems engineering and a strong focus on analytical technology, Rehgan has worked on architecting solutions and products around operationalizing machine learning models at scale within the large enterprise. Rehgan's previous experience has been fueled by a passion for early stage startups and product development, holding positions as a solutions architect at ModelOp, a lead data engineer at Clarivoy, and a product manager at StepOne. She also taught courses in data science and web development at MBA programs nationally through an education startup company, Cognitir.
She is the founder and CEO of Women in Analytics, an organization that increases visibility to women making an impact in the analytics space by providing a platform for women to lead the conversations around the advancements of analytical research, development, and applications. She remains active and involved in fostering collaboration around emerging analytical methods and technologies. She is also the recipient of Columbus CEO's Future 50 award.
An introduction to the Windows Subsystem for Linux
This talk will be an introduction to the Windows Subsystem for Linux, an implementation of Linux kernel interfaces on Microsoft Windows. I will discuss what it is, the evolution of the subsystem, the architectural differences between the subsystem and a Linux system, pros and cons of using the subsystem, and how to get started in Windows. Slides
---
Robert Blackwell
Robert is an Internet of Things Systems Engineer for 4 years and organizer of Pittsburgh Maker Faire.
Web of Things: IoT for the People
For those that remember the Internet before the Web, I'm hoping we are at similar junction with the Internet of Things. I want to share my excitement about the future we could bring about together. The technology is here to democratize not just our connected devices but our entire digital lives. The Web of Things added to the semantic web will unlock capabilities in the hands of everyone, not just programmers and elite geeks and hackers. I will paint a vision of an exciting digital future and a path to get us there.
---
Robin Clower
Robin Clower worked as a teacher before a career change to software development, but he still loves education and helping people learn something new. There are few things more satisfying than seeing a student succeed and Robin has been chasing that high most of his life.
They don't make 'em like they used to: Integrating Junior Developers into your team
Everybody has to start in the industry somewhere, even if they barely know what HTML is. Come learn tips and tricks to better integrate new members into your team from an "experienced" junior developer. We'll cover methodologies for assigning work, how to foster open and honest conversations, and how to teach technical topics. All from the perspective of a fresh entrant to Software Development. By the end of the talk, you should feel comfortable in justifying on-boarding junior developers. You'll be able to identify ways to integrate them into your existing projects and how to best help them become productive members of your team. Because at the end of they day, both you and your junior developers are interested in shedding that "junior" line from their title as quickly as possible. Slides
---
Rolf Martin-Hoster
I'm a 27 year veteran of the computer industry with 10 years of experience in supporting "large" production MySQL infrastructures in a variety of environments and IT sectors.
Slow MySQL database session analysis
In this talk we'll be reviewing the history of MySQL query and session analysis at Mailchimp over the last 10 years. There will be three live demos demonstrating how we leverage pt-query-digest in aggregation to prioritize performance work between 4 database engineers who are responsible for 2200 instances of MySQL on 600+ colocated hosts from the OS up.
---
Ryan Bales
Ryan Bales is the Director of Analytics Engineering at DialogTech. He's an active member of the Cleveland technology community, CLE Data Science, and R Meetup groups. Ryan is a content contributor and class facilitator for the Python Data Science course track at DriveIT. When not writing code or trying to learn more about data science you can find Ryan trying to not lose at online video games. Ryan lives in Cleveland, Ohio.
Gathering Insights from Audio Data
Data comes in many shapes and sizes. In this session, we'll look into the process of converting audio files into valuable data. We'll go over the different types of audio formats and how format and type of audio plays a role in the quality of the outcome. We'll go over different transcription options available today and provide a demo of converting audio data into text. We'll review ways of storing and searching text data at scale using open source tools and Natural Language Processing (NLP) techniques. Going further, we'll explore different techniques for building machine learning models on the transcribed text data. You'll leave this session with a firm understanding of how to take audio data and convert it into actionable insights. Slides / Github
---
Scott Merrill
Scott has been using open source software since the last century. He has been running his own web sites for almost as long. He is a systems engineer at CoverMyMeds, working hard to automate himself out of a job.
Introduction to CoreDNS
CoreDNS is a DNS server written in Go. It's easy to use, supports a wide variety of platforms, and offers a number of useful features for small and big sites alike. This presentation will introduce CoreDNS, cover a couple of major features, and show how to protect queries by using CoreDNS with DNS-over-HTTP. Github
---
Steven Pritchard
Steven Pritchard is a Puppet Certified Professional and is currently employed as a Senior Consultant at Onyx Point, focusing on Puppet, compliance automation, and all things DevOps. Previously, he also has spent time as a manager and as a business owner.
Lessons Learned from a Side Career in Management
Over the years I've been in management, reluctantly, more than once. I'm a technical guy, so management always felt like a thing that kept me from real work. This most recent time, I managed an amazing team for about 5 years.
Now that I've been away from that job for a bit (back in a strictly technical role), I find myself starting to understand what I did right, and a few things I did wrong. In this presentation, we'll go through a few of my current thoughts, some anecdotes, and hopefully a few ideas for current and future managers.
Modern Puppet
Over the last several years, the Puppet language and ecosystem have evolved and matured significantly. We'll discuss modern Puppet language features such as strong typing, native iteration, and how Puppet abstracts data from code. We will also demo the latest in Puppet development tools, and we'll show how Puppet testing works in a CI/CD environment. Finally, we'll discuss whether or not configuration management is still relevant in a containerized world.
---
Terry Howald
Terry is the release engineer for all motion control products at Kessler Crane, Inc. When he's not hunting down elusive bugs in his company's products, he's looking for ways to include open source tools in his work environment. He's a big fan of Debian, and looks forward to the day when he only has to support Linux applications.
FreeCAD for Newbies (cuz I'm one too)
On occasion I've wanted to create 3D models for mechanical drawings and 3D printing. However when the time came to produce, I'd end up sketching something on paper because I'm always in a hurry. I always told myself it would take too long to learn CAD software. With the release of FreeCAD 0.18, I've decided to bite the bullet and learn 3D modeling. Come hear about my trials and tribulations as I get started in the world of 3D parametric modeling with FreeCAD. Slides
---
Tim Quinlan
Tim Quinlan is a Senior Technical Account Manager for Red Hat's Global Partner Success team. He is focused on enabling industry partners to deploy and maintain all things related to OpenStack and RHEL.  Since 1996, he has applied Linux geekery in a wide array of industries including retail, energy, rail control, and manufacturing before coming to Red Hat.
Getting Started with Infrastructure as Code
Cloud Computing popularized the idea of "pets vs. cattle" for Virtual Machines. VMs are scaled up and down as needed, as long as there is hardware available. Can we apply Infrastructure as Code to achieve this type of elasticity with hardware in our physical data centers?  Production-grade IaC relies on out-of-band management hardware. How can one get hands-on experience with IaC without access to a server-grade lab with baseboard management controllers and the associated networking equipment?
This technical session will cover the fundamentals of IaC and include a live demonstration of IaC techniques to deploy a minimal learning lab using OpenStack, KVM, and VirtualBMC on a single laptop. Familiarity with system administration, virtualization and networking is recommended.  Attendees will come away with a better understanding of:
IaC hardware deployment and configuration
Configuration templates
Baremetal as a Service
Virtual Networking
Holistic System Automation with Ansible
For years Linux admins have automated server builds. But what about everything that needs to happen before and after the server is built? How many requests are filed to provision resources before an automated build begins? How many times must application owners come back to arrange testing and production pushes? These tasks are repeatable and therefore codeable; but if each group has disparate processes and tools any attempt at holistic automation is difficult at best.
DevOps revolutionized the way applications are developed and deployed. The arduous Waterfall Model was replaced with flexible Agile methodologies. Is it time for traditional IT shops apply the same techniques? This session will cover techniques to streamline the entire system lifecycle and include a live demonstration of cross-function automation with Ansible. Attendees will come away with a deeper understanding of:
Agile methodologies
Cross training and team building
Ansible to enable cross-functional pipelines
---