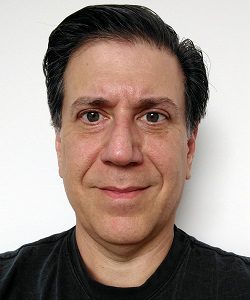 The Ohio LinuxFest is excited to announce that Tarus Balog will be returning to our stage this year as a keynote speaker! He is the founder and CEO of The OpenNMS Group, the services company behind the popular open-source monitoring software.
Tarus has been involved in managing communications networks professionally since 1988, and unprofessionally since 1978 when he got his first computer—a TRS-80 from Radio Shack. Having worked as a network management consultant for many years, he was constantly frustrated in the lack of flexibility involved in commercial solutions such as OpenView and Tivoli, as well as shocked by their high prices. Looking for a better solution, he turned to open source and joined the OpenNMS project in 2001 and became principal administrator of the project in 2002. Since then he has managed not only to make a living working with free software, but The OpenNMS Group has thrived. Tarus is an outspoken evangelist for free and open source software and the communities it inspires.
We eagerly await his viewpoint on how a free software project interacts with business—and its customers!