Building a Layered Security Model for Linux Servers
Instructor: Steve Ovens
Overview
This session will be predominantly distro agnostic and will cover topics to build a layered model for Linux security. The session will cover many topics and tools as listed below in Learning Objectives. The session will include "show and tell" as well as some hands-on lab work.
Learning Objectives
Introduction:

What this is: A starting point for security
What this is not
Discuss some possible attack vectors

Before You Begin (distro agnostic):

LUKS for your Laptop
LUKS for servers (with TANG)

Linux Fundamentals (distro agnostic):

File system permissions
File system ACL
get/setfacl
Log files and rsyslog
SSH keys/authorized keyfiles (including authorized files)
Firewalld (with a brief introduction to figuring out if a port is open or not… nmap & other tools)

Auditing a system (distro agnostic):

auditd
aureport/ausearch
aide

SELinux (RHEL focused):

confining users
enabling for everything
disabling a specific domain
troubleshooting
avoiding audit2allow

Introduction to Ansible (distro agnostic):

What is it?
Ansible Basics
Using ansible to push configuration changes for environmental consistency

OpenSCAP (distro agnostic)

What is it?
Using OpenSCAP work bench

Monitoring With Prometheus (distro agnostic)
Student Requirements and Prerequisites
Students should bring laptops with VirtualBox installed and enough disk/memory for two virtual images.
Instructor's Bio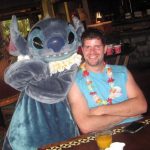 Steve Ovens is a dedicated IT professional and Linux advocate. Prior to joining Red Hat, he spent several years in financial, automotive, and movie industries. Steve currently works for Red Hat as an OpenShift consultant and has certifications ranging from the RHCA (in DevOps), to Ansible, to Containerized Applications and more. He spends a lot of time discussing technology and writing tutorials on various technical subjects with friends, family, and anyone who is interested in listening. Steve's bio is available at LinkedIn https://www.linkedin.com/in/linuxovens/.
Date and Time
November 1, 2019
Morning session: 8:30 AM to 12 at noon
Lunch break: 12:00 to 1:00 PM
Afternoon session: 1:00 PM to 4:30 PM
Registration
Go to registration page to register for the training course and select "Ohio LinuxFest Institute Professional Pass". During the registration process, you will get an option to select your training program.